The

Caterpod Kiosk

Brought to you by Caterpods.

The Caterpod Kiosk is a direct derivative of the tow'able Caterpod and is perfectly suited to situations where a tow bar is not required e.g.Shopping Malls, Theme Parks, Hotel / Public house / Cafe grounds. Differing to the tow'able Caterpods, the Chassis has been designed so that the Operators are merely 6 inches off of the ground. Offering a fully sunken floor pan (6'4" head height) and available in either single hatch or twin hatch versions, these units can be designed to suit virtually any application from Liquor, Retail, Merchandising or Full Catering.

Caterpod Kiosks have a durable heavy base which is mounted on heavy duty castors, allowing for free flowing movement on hard surfaces. Designed and provided with skirts of your choice, these units can be fully branded to provide a Fresh & Modern look.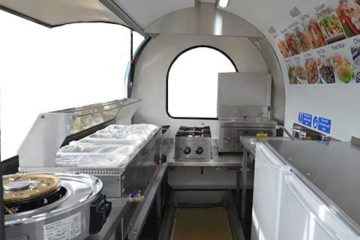 We can accommodate virtually all types of Equipment.To date we have built a vast range of Caterpods (inc Kiosks) covering a wide spectrum within 'General Catering'.  Whether you require...
Read More
About

Caterpod Kiosks

Caterpod Kiosks are part of the Caterpod Brand and Manufactured by Leisure Pods Ltd who are based in Alvington, South Gloucestershire.

Having worked with numerous different Customers on varying configurations, we offer a bespoke design service to suit your needs.

Typical benefits of our Kiosks include:
A classy look that helps you stand out from your competition
Better chances of securing pitches at Events as Organisers favour Attractive Units
Lightweight and easily tow-able with a car - no need to invest in a different vehicle to tow it 
Easy to manage regardless of Age or Gender
High output capacity
Contact us today and enjoy a professional friendly service.
Contact

Us

Please contact us with your enquiries, we will be happy to help in any way we can.