Additional

Revenue Stream

Increased turnover & throughput

Here at Caterpods we have worked with both Contract Service Providers and Schools who are looking to satisfy increasing demand during reduced lunch hours.

With options for increased canteen capacity limited & expensive, many schools have approached us to assist them in designing a mobile / semi-mobile Caterpod / Caterpod Kiosk, that they can use as a 'Servery' to support the Canteen.

Loaded with Chilled Food & Hot Food display equipment, the Caterpod acts as a Satellite Servery for food prepared in the Canteen and increases revenue and the throughput of Students requiring food.  In addition to Canteen Support the Caterpods are also being utilised for functions and events, such as school sports days, open days & charitable events.

With prices in the region of £13k + vat for trade ready, branded trading solutions that are in School Colours and support 2 to 3 people working, Caterpods offer the ideal solution for Increasing Revenue.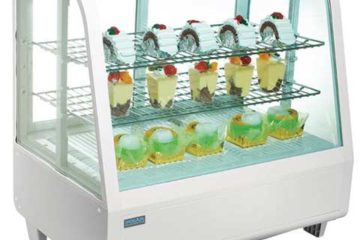 Servery Equipment…If you are looking for a Mobile / Semi-mobile unit to act as a Servery we can assist by incorporating a wide range of equipment for both Cold & Hot Holding...
Read More
About

the Caterpod Brand

Caterpod Branded Trailers & Kiosks are Manufactured by Leisure Pods Ltd who are based in Alvington, South Gloucestershire.

Having worked with numerous different Customers on varying configurations, we offer a bespoke design service to suit your needs.

Typical benefits of our Trailers & Kiosks include:
A classy modern look that is in keeping with your Branding
Trailer versions - Lightweight and easily tow-able with a car (no need to invest in a different vehicle to tow it)
Kiosk versions - Lightweight and support semi permanent locations 
Easy to manage regardless of Age or Gender
High output capacity
Contact us today and enjoy a professional friendly service.
Contact

Us

Please contact us with your enquiries, we will be happy to help in any way we can.